February 2nd 2018 Edition // Lingerie Sewing – Weekend Roundup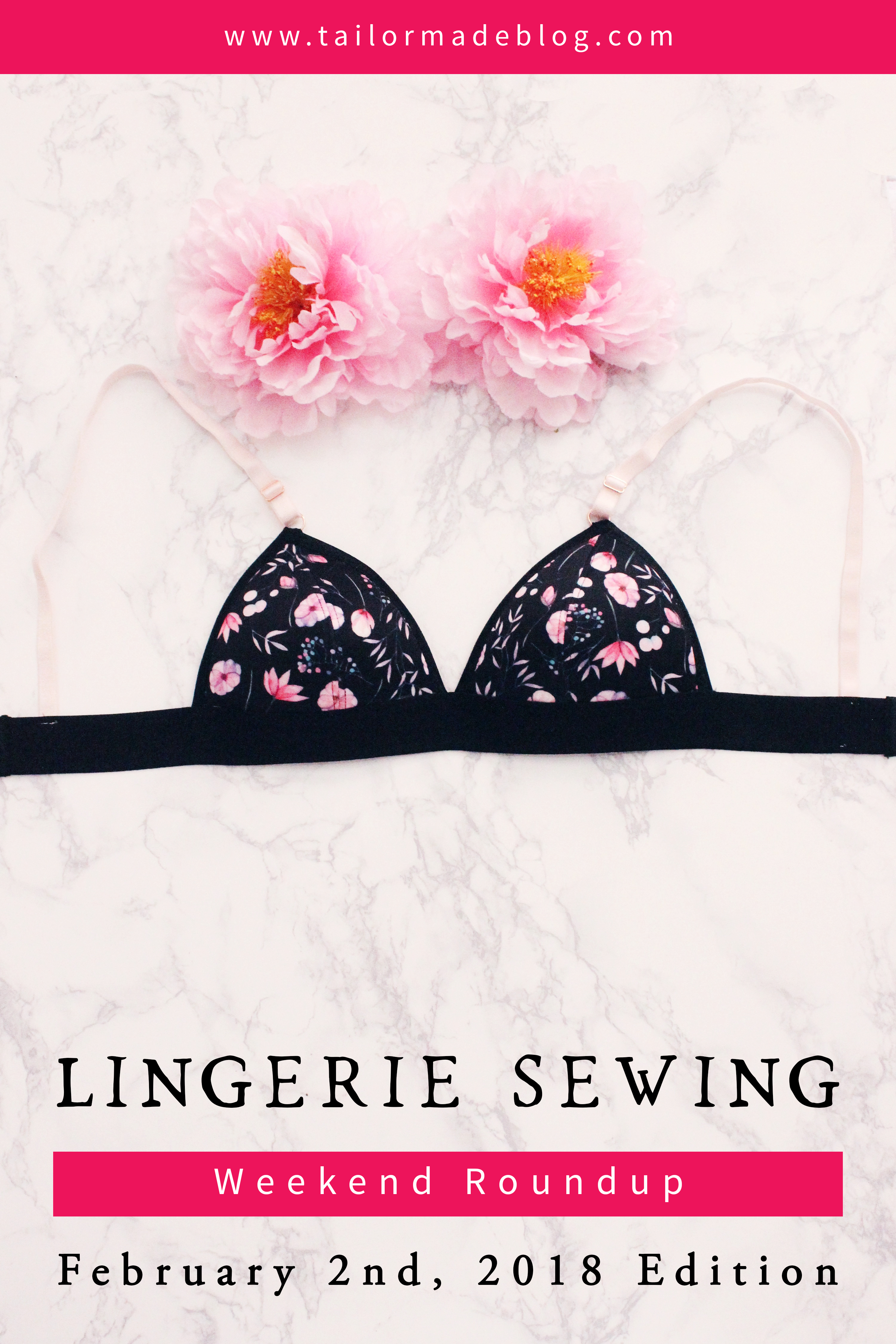 Welcome to the February 2nd, 2018 Edition of Lingerie Sewing: Weekend Round Up!
The Lingerie Sewing: Weekend Roundup is a curation of a few projects/ongoing events in the lingerie making community. It's a quick catch up for you to enjoy over the weekend with a cup of coffee or tea. If you want to be part of the weekend roundup, shoot me an email at thetailormadeblog[@]gmail.com with links to your instagram, blog post, or just photos if you don't have a blog and I'll be sure to include your work!
This post may contain affiliate links.

Projects & Makes
Tips & Tutorials
News & Events
New Pattern Release: Mama Bridgette Bralette
Megan from Made for Mermaids just released the Mama Bridgette Bralette (& Nightie) pattern. The pattern accommodates bust sizes from 30″ to 50″. It's a pullover style and you can choose from 3 back options: racerback, cross back or full back.
You can purchase the Mama Bridgette Bralette pattern here.
New Pattern Release: Mama Victoria Cheekies & Thong
Megan of Made for Mermaids simultaneously released the Mama Victoria pattern. This pattern is a quick sew up and you can choose to make the cheekies or thong (or both!).
You can purchase the Mama Victoria Cheekies & Thong pattern here.
There is a sew-a-long for the Mama Bridgette and/or Mama Victoria patterns starting on 2/5. You can find out more information on the sew-a-long here.
That's it for this week. Have a great weekend everyone!